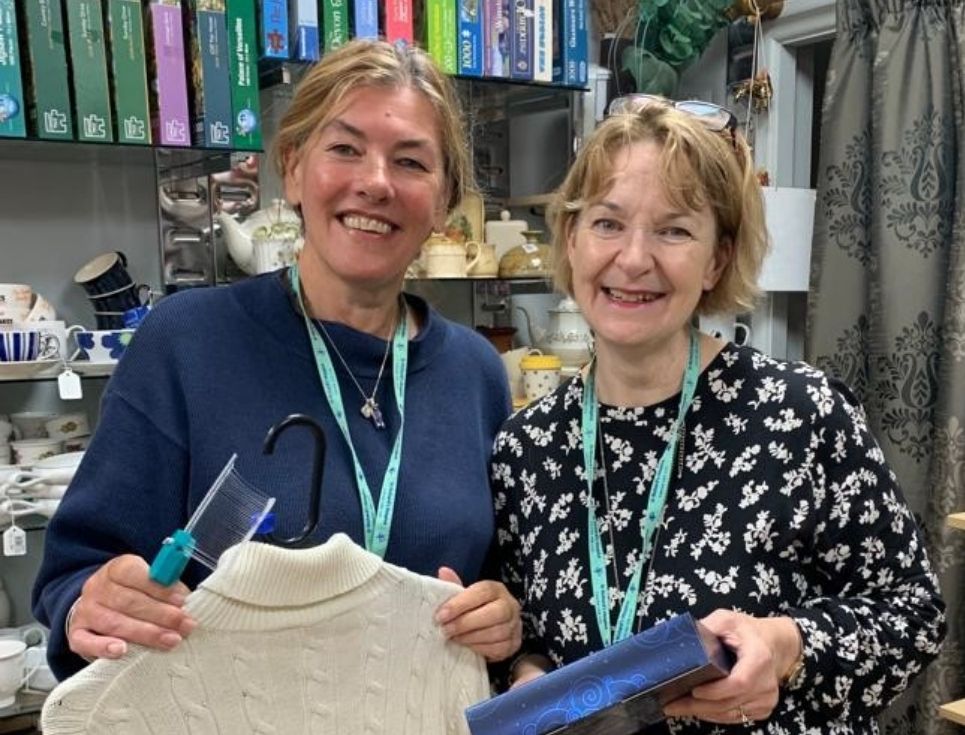 St Richard's Hospice will move to a new, bigger charity shop on the high street in Barnards Green, Malvern, in December.
The move has been prompted by the success of the current shop in the town with shoppers and donors.
Hospice Commercial Director, Dan Corns, said: "We're so excited to welcome customers and donors to the new store when we open on Saturday, 2 December, just in time for Christmas!
"They will find quality, affordable and sustainable items and be able to browse and buy in a more spacious and inviting store.
"We hope all our regular customers will come and see us and look forward to seeing lots of new faces too. With help from our community we can raise even more funds towards the care and support St Richard's gives to patients, their families and bereaved people in Worcestershire."
Barnards Green shop manager, Esther Phillips, made a call out for more volunteers to help run the new shop. They will join a team of 16 existing volunteers who will move over from the current shop but more are needed to run the bigger store, and also to support the new Sunday opening.
Esther said: "Volunteers will have the chance to make new friends, pick up new skills, and establish yourself as a valued member of the St Richard's Hospice community by volunteering. To suit your needs, we provide a variety of days and hours. Our existing volunteers can't wait to welcome you into our fantastic team!"
The volunteer role may include a variety of tasks such as preparing stock, creating visual displays, using the till, steaming, helping customers, and much more.
Volunteers are asked to commit to working one two to four-hour shift per week or fortnight during opening hours.
Anyone interested in volunteering is asked to pop into the current shop on Court Road, email , or apply online at www.strichards.org.uk/support-us/volunteering/volunteering-vacancies/volunteer-barnards-green
The new store will be located at 110-112 Barnards Green Road, Barnards Green, and will stock a large range of donated clothing, accessories, bric-a-brac, books and giftware.
The current shop will close on Friday, 1 December.
St Richard's high street shops are the charity's face within the community and last year the 17 shops welcomed more than 300,000 customers.
In the year ended March 2022, St Richard's shops raised almost £1m profit to help fund the charity's care and support of patients, their families, and bereaved people.